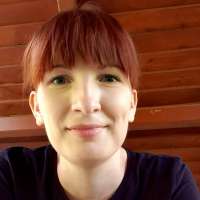 Hi!
I'm Bridget. I'm delighted that you think that we could work together. Below you will find information that should help you to decide if we are a good match.
You can contact me at bridget (-at-) hertraveldreams.com
What are the blog goals?
Through this blog I am to provide information that is necessary to plan a dream trip. That means creating guides, itineraries, tips&hints, reportages and other forms of providing such information, so my readers leave home well prepared.
I blog mostly about adventures, being close to the nature, hiking and also about places that are close to my door step. I travel slow and encourage my readers to do the same. I may go somewhere for few hours, but it won't be a fast-paced trip. Instead I will focus on couple of things and immerse myself in them, so I can better understand the place, rather just see it.
Who are my readers?
Her Travel Dreams is a new blog, launched on…. I created this site for women who are seeking for knowledge. Women who wish to educate themselves not only about necessities, but also about history, art, culture, customs and traditions. As this blog is new, there is no stats available yet, but below you will find the description of my ideal readers.
My ideal readers are women and this blog is created and dedicated especially for them.
They are mostly in the age of 24-45, love adventures and being close to the nature. They love being with other people, but at the same time, they are individualists who follow their own path. I aim to reach females who live in Europe, have a degree, day job, a medium income and are conscious about the budget. They are either single or married with no kids.
Who am I?
I'm a traveller and explorer. Wherever I go, I educate myself, as much as I can, about the destination, culture, customs, etc. Then, I transfer this knowledge to my readers. I am open and honest with them. I write not only about good things, but also about challenges that I encounter. I strive for the best in each and every aspect of my work. You can find more about me here.
How can we collaborate?
I could:
write a review of your product(s) or services and if I feel that my readers can benefit, I will encourage them to buy/use it
write a sponsored post, series of posts or run a campaign, related to your brand or destination, in my social media
press trips
public speaking – presenting chosen destination
help you in creating travel related products, that will draw people into your place/region (this was a part of my study in tourism)
I pay close attention to the details and strive for the content to be the best and as close to the heart of my readers, as possible. I always write my honest opinions, otherwise my readers won't trust me or take anything I say, seriously.
If I haven't described here what you were looking for, get in touch with me, so we can decide whether I can help you out: bridget(at)hetraveldreams.com