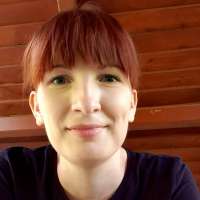 Hi!
I'm Bridget.
I have always been a free soul, dreaming about far destination and adventures (Indiana Jones was my idol). I have always been doing things the way I wanted, hated when someone was trying to impose their own will on me. I'm not a rebel, just trying to be myself 😉 That's why I have always followed my own path. At the same time, I wanted to know and understand. To know and understand the world around me and people I met. I could spent hours trying to find the answers. I know I'm not the only one. That's why I travel and write about the destinations I visit.
I created HER TRAVEL DREAMS, as the answers to your questions about the world and it's people.
How will I do it?
I will:
write guides, itineraries and tips & hints to make your trip possible and unforgettable
write reportages, so you know a bit more about the destinations
motivate you to actually move on and book the trip that you have been dreaming about for so long
You know what's best in all of this?
You don't have to give up your steady day job or break relationships with your family and friends. Travelling the world is totally doable with all of this!
I know that fulfilled dreams give us wings and make us better people. That's why it is so important to follow them!
Why am I the best person to help you with this?
I have been doing variety of things in my life. I'm qualified as an international travel industry specialist and tour leader. I used to work as a sales assistant in a supermarket, an industry worker on production line, a receptionist in 4 star hotel, a care worker in different country, had my own business, worked as a tour leader and tour coordinator. Currently I work as a HR specialist in IT industry. As you can see, it's a lot! I could share this between few people 😉 It may seem that I am jumping from one place to the other, from industry to industry and never be happy. But to be honest with you, without these experiences I wouldn't be where I'm now, I wouldn't be who I am now, I wouldn't be able to understand you and help you out.
Privately, I am Polish, so English is not my first language. I'm the wife of the best and most supportive husband in the world. Live with several conditions and the hope for bigger family. I believe in God and His presence in my life. I relay on Him in each and every aspect of my journey. I live by what Catholic Church offers me.
What's the most important in this?
However I might have been feeling low, drained, lonely, misunderstood – I never gave up the dream about travelling the world, writing about it and actually doing both. Even then when I was in debts and couldn't see the future. My heart have always belonged to travelling, writing and helping you to make your travel dreams to come true.
How do I travel?
I travel slowly. I travel not only to see the place, but most importantly, to understand it. I will stop somewhere and immerse myself in the destination and try to experience the place with all of my senses. I'm conscious about the place I visit, and will look for the ways to understand the place and its people better. I do that even in my own country! I believe that each trip teaches me something and it's a chance for me to change for the better.
I love adventures and challenging my fears. That's why I may jump with parachute (I did it when I was 16!), hike mountains, go on survival school and challenge my acrophobia.
At the same time, I like city breaks as they show me what human can do. Oh! And I love the history of the places! It helps me to understand it better.
So, this is me!
What about you?
If you want to tell me who you are or share your journey, please let me know in the comments below or drop me an e-mail at bridget (-at-) hertraveldreams.com
I read an reply to all of them! Seriously!
I am here for you my fellow female traveller!
Happy and safe travels,
Bridget